Hygge, pronounced (Hue-gah), is a Danish word originally derived from an Old Norwegian word meaning well-being and protection from the outside elements.
Denmark has notoriously cold, long winters and Danish people have used the concept of hygge to help mentally combat the brutally dark, relentless winter season and fill their homes with comfort and love.
Hygge is a word that is so important to Danish people; it's often used to describe what their culture is all about.
Hygge is not necessarily something specific you can buy because it's more of a feeling than a possession.
Hygge really is the epitome of Danish living, and in the last five years, the concept of hygge has made its way to the US and many other countries with extreme popularity and trendiness.
Hygge is a feeling of coziness, comfort, familiarity, friendship, laughter, and seasonal homemade food and drinks. However, it's possible to achieve hygge any time of the year (an outdoor BBQ with friends or a movie under the stars with family are excellent examples of summertime hygge).
Hygge is generally associated with the colder months because it uplifts spirits during dark, long winter months.
Hygge is perfect for the upcoming holiday season because it's all about peaceful, cozy surroundings that fill you with the feeling of contentment.
Here are a few simple ways to bring holiday hygge into your home this season.
Host family and friends –
The holidays bring so many opportunities to host get-togethers for your loved ones. Be sure to be relaxed over these gatherings, hygge parties are relaxed, friendly, and homey.
Keep it Simple-
This may seem counterproductive to the first suggestion, but no one knows your personality and tolerance you like.
If complex events, busy schedules, and endless cleaning and cooking is leavig you frazzled and exhausted, maybe it's time to slow down, quiet down, and simplify your holiday season.
Warm lighting –
To achieve a great sense of hygge, be sure to light some candles, have a fire, or set up string lights. Warm lighting is essential for a holiday hygge vibe.
Cozy linens, blankets, and textures –
Get out all those soft, fluffy blankets and have them available on the couch or chairs and by the windows so you can easily cuddle up with your favorite book and relax.
Indulge in Home cooking and baking –
Cooking traditional holiday meals and treats will help bring holiday hygge into your home. Comfort foods like holiday ham, stews, savory flatbreads, cookies, and cinnamon apple pie will waft soul-warming scents throughout the air, making your home feel cozy and cared for.
Holiday hygge is easy and comforting. Most people are already doing at least some of these simple holiday hygge hacks without even knowing it. Now that you know the term for that warm and fuzzy feeling, you will be able to up your holiday hygge game even further.
Enjoy!
ONE MORE THING
 
Fans of Spiritual Travel…where will your gypsy soul take you this year?
Author Evans Bowen raises the vibrations and shifts the restless souls' perspectives that cannot travel due to our increasingly fragmented world.
In Pilgrimage: A Modern Seeker's Guide, Bowen recounts her 40-day trek on one of the world's most sacred paths, Camino de Santiago (known in English as the Way of St. James) in 2014.
Written to be a guide on how to live life, Bowen also encourages transformative travelers to savor every moment and not let the constraint of miles and money hold them back from their pilgrimages. Bowen delivers a wisdom-filled book that will help others find the secret space where they can step out of ordinary life and into an extraordinary one.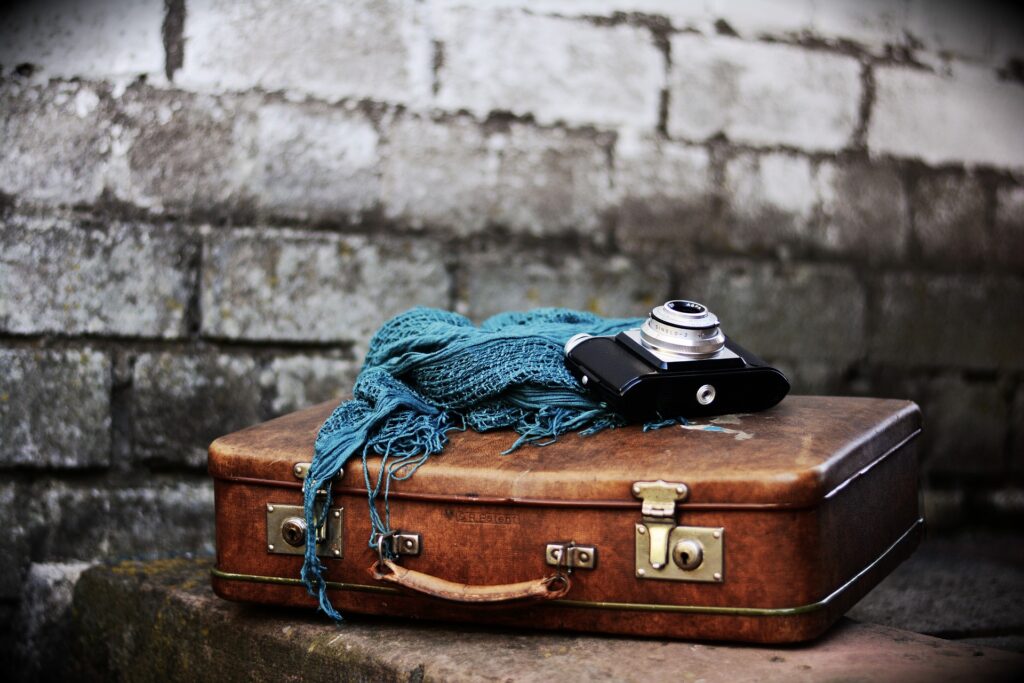 A tradition of all religions, a Pilgrimage is a journey to sacred sites as an act of devotion and dedication. Still, Bowen shares with readers that it is time to expand that definition to encompass modern life. Taking time to visit a place near home or around the globe, to open the mind and heart to the Divine, brings healing and new meaning to life. Pilgrimage is both an external journey to a place longed for and an internal journey to the center of our most authentic self.
It is an epidemic of our time to come to the end of our days and realize we've never taken the time to let the simplest of pleasures nourish our souls, or even be aware of what those pleasures are. Evans offers pragmatic advice for heightening sensory awareness, finding presence, connecting with nature, breath, movement, mindfulness all in the context of a well-told story of a 40-day pilgrimage.~Amazon review
A lovely and inspirational book that beckons travelers to realize that a pilgrimage can be made with friends and doesn't have to be in faraway lands.~Mia W
Grab your copy of Pilgrimage: A Modern Seeker's Guide in paperback or ebook on Amazon